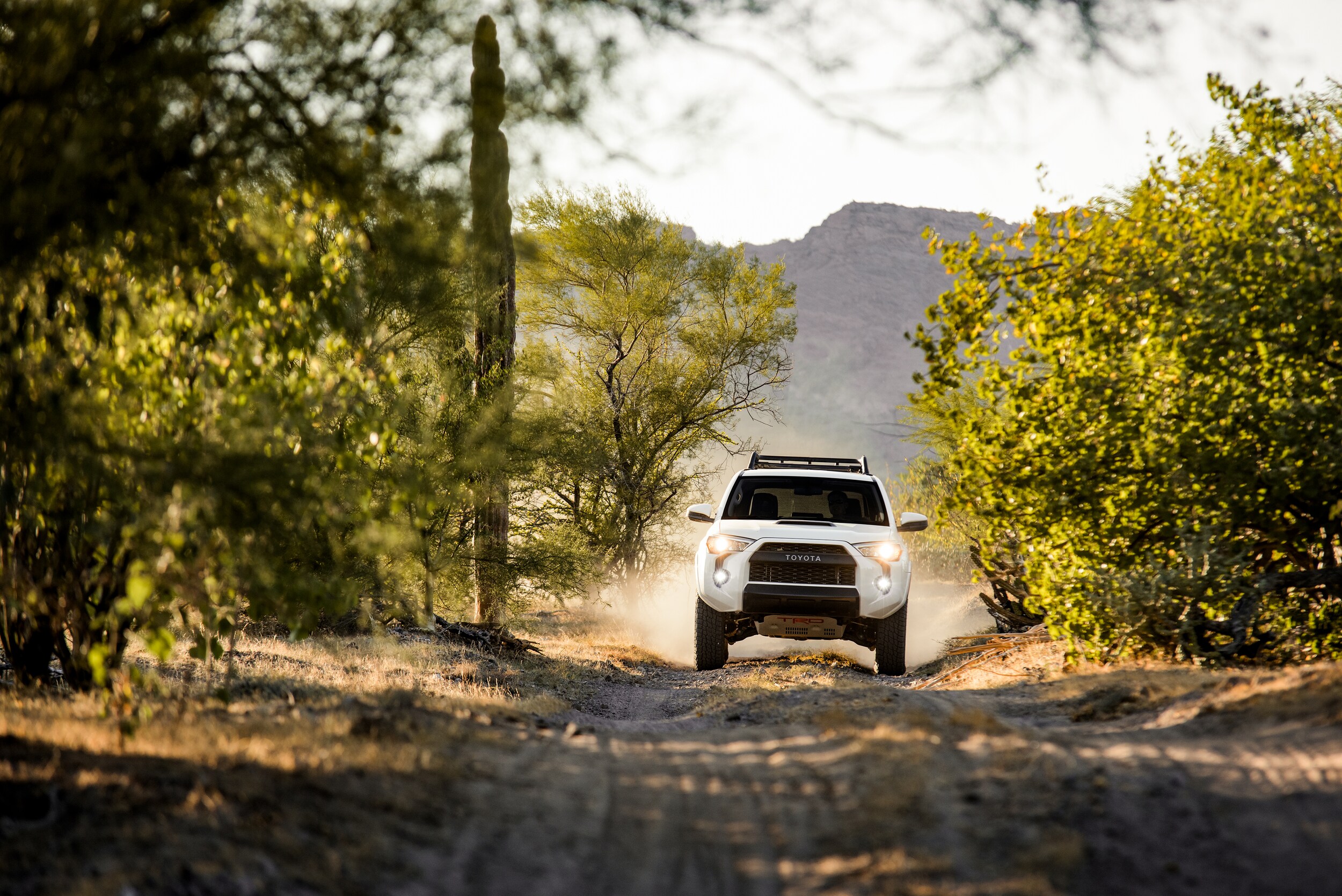 ?
The Toyota 4Runner is an SUV that makes a great vehicle if you want to go off-road. At the same time, the 4Runner has the comfort and convenience features that drivers in Rhode Island want as they travel to and from work. At Grieco Toyota of East Providence, you can see that the Toyota 4Runner is a nicely equipped vehicle with a strong engine.
The Toyota 4Runner has a powerful standard engine. It comes with a 4.0-liter V6. This engine delivers 270-horsepower while offering a towing capacity of 5,000-pounds. This engine gives you the power to conquer off-road terrain.
The 4Runner also offers ventilated disc brakes. These brakes are designed to stay cool and to work well in all conditions. This is especially useful if you are driving in mountainous areas where you will have to use the brakes frequently.
The interior design of the Toyota 4Runner is centered around comfort. A power moonroof is available. With just the touch of a button, you can let the cool breeze sweep through the vehicle. This moonroof will come in handy when you are out in the wilderness at night looking at the stars.
The interior of the 4Runner also provides for comfort with heated and ventilated seats. You will stay cooler in the summer and, in winter, these warm seats will take the chill off.
The Toyota 4Runner offers state of the art technology with its integrated navigation system. This system provides detailed driving directions on a 6.1-inch display screen. There is even a Doppler weather overlay that lets you know what the weather is like ahead.
Your safety is a paramount concern with the Toyota 4Runner. This vehicle is equipped with a total of eight airbags. In the event of a major accident, you and your passengers will be surrounded by protection. The 4Runner is also equipped with a tire pressure monitoring system. This feature lets you know if your tires don't have enough air in them. It can also help prevent a blowout.
Find Your Toyota 4Runner At Grieco Toyota Of East Providence
The Toyota 4Runner is a safe and reliable vehicle that's built for fun and comfort. We have many Toyota 4Runner SUVs at our Grieco Toyota of East Providence dealership and would love to have you stop by for a test drive today!